FITCE.be is an association without a fixed headquarter nor do we have permanent staff. The fastest and most efficient way to reach us is through - noblesse oblige - digital means.
Never hesitate to e-mail/skype/slack/... our board members if you have their coordinates.
If you are new to us, please send an e-mail to info@fitce.be for a first touchpoint.
vzw FITCE.be asbl

BluePoint Brussels
Bd. A. Reyerslaan 80
1030 Brussels
Belgium
VAT-number: BE 0470 599 062
IBAN: BE97 4155 1091 2149
BIC: KREDBEBB

Name: FITCE.BE (2550 Kontich)
Bank: KBC Bank

SEPA Credit Transfer is supported.
SEPA Direct Debit is supported.
COR1 is not supported.
B2B is supported.
FITCE.be is the Belgian branch of FITCE.eu.
Our 25 supporting company members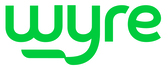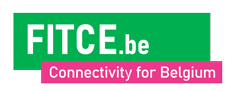 FITCE.be is the Belgium-based broadband connectivity and services organisation, that focuses on knowledge sharing and networking.
We bring together industry professionals and academics to exchange views and gain new insights into the developments and challenges related to the technical, regulatory, societal, and economic aspects of broadband – both fixed and mobile.
During our in-person and virtual events, we explore important trends in the field and discuss evolutions on the international stage, and how they translate to the Belgian content.

FITCE.be is the Belgian branch of the European FITCE.eu umbrella federation.
© Copyright 2019-2023 FITCE.be All Rights Reserved.
website by bluePundit.eu